Achieving High Productivity Data Science in Asos
ABOUT
The Data Science team in ASOS has undergone some fundamental changes that have impacted their ways of working and how they interact with the rest of the company. They have transitioned from a fragmented, low productivity team to more productive, business-focused feature teams. This has led to a much closer collaboration between scientists and engineers which has increased their ability to deliver data-driven products to their stakeholders. In this talk, Saúl Vargas Sandoval, senior data scientist at Asos.com, will provide an overview of what these changes are and specific examples where they have benefited from them.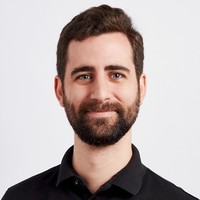 Saúl Vargas Sandoval
Senior Data Scientist, ASOS
Dr Saúl Vargas Sandoval is a Senior Data Scientist in ASOS. His current work focuses on designing and adapting recommendation algorithms to help customers discover relevant products. Saúl has a PhD from the Autonomous University of Madrid (Spain) on the topic of novelty and diversity in recommender systems, and has previously applied his skills in other industries such as emergency and crises management and academic publishing.