Artificial Intelligence Risks and Opportunities for the Military
ABOUT
Robotics and artificial intelligence are already being employed in conflict and not just by superpower States. What are the likely effects on conflict of the trends in artificial intelligence, robotics, economics, data and society? And what do people commonly get wrong – often with total certainty? How do we exploit the capabilities of humans and machines to maximize their strengths to achieve military advantage? A presentation from Cpt Tim Hulme, Assistant Head Concepts at the UK Ministry of Defense.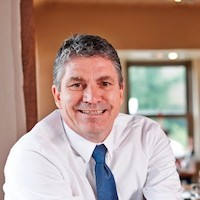 Captain Tim Hulme
Assistant Head Concepts, UKMOD
As Assistant Head Concepts at the UK MOD's Development, Concepts and Doctrine Centre, Captain Tim Hulme is responsible for the development of analytical concepts to support and guide the development of policy, strategy and force structures. A warfare and naval aviation officer by background, with over 30 years 'before the mast', he has served at sea in the Persian Gulf as well as in the South Atlantic, the Mediterranean and in UK waters.