Automate Decision Making to Scale Up Business
ABOUT
In consumer finance, it is a common belief that manual decision-making can be more accurate but significantly slower when it is compared to machine intelligence. In this talk, it is shown that the availability of powerful data sources and the existence of hugely non-linear algorithms can make a model at least as accurate as humans while being multiple times faster.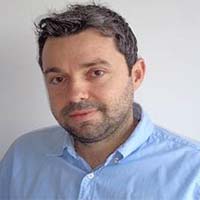 Spilios Tzouras
Senior Data Scientist, Ferratum
Spilios is a senior data scientist at Ferratum Group, where he is responsible for the development, deployment and maintenance of predictive models. He has previously worked as a structurer in Greece and as equity derivatives strategist in the UK. He holds a PhD in statistics from Imperial College London and obtained his MSc in applied statistics from Oxford University and his BSc in mathematics from the University of Athens.