Becoming Data Driven in 10 (Easy) Steps
ABOUT
Based on Pivigo's experiences supporting over 75 organizations on this journey, from large corporates to small start-ups, they have devised a simple ten step plan from "data curious" to "data-driven". Kim Nilsson, CEO of Pivigo, will share this framework, as well as give concrete examples and advice on how to advance your data journey.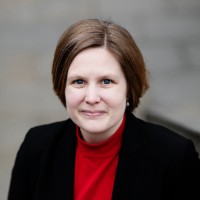 Kim Nilsson
CEO and Founder, Pivigo
Kim Nilsson is the CEO of Pivigo, a London-based data science marketplace and training provider responsible for S2DS, Europe's largest data science training program, which has by now trained more than 340 fellows working on over 85 commercial projects with 60+ partner companies, including Barclays, KPMG, Royal Mail, News UK, and Marks & Spencer. An ex-astronomer turned entrepreneur with a PhD in astrophysics and an MBA, Kim is passionate about people, data, and connecting the two.