Building a Bank with Data
ABOUT
The mission of Monzo's data team is to enable everyone to make better decisions faster. This mission spans the full spectrum of data science: from making our data usable and insightful for everyone in the company to automating decisions with machine learning.
In this talk, Neal, a senior data scientist at Monzo, gives an overview of how this small team operates and dive into examples of where machine learning is being used to help both their clients and customer support agents.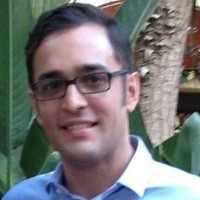 Neal Lathia
Senior Data Scientist, Monzo
Dr Neal Lathia is a Senior Data Scientist at Monzo in London, where he is working as part of the data team on machine learning and analytics projects. Previously, Neal was a Senior Data Scientist at Skyscanner, and a Senior Research Associate in the Computer Laboratory at the University of Cambridge. Neal has a PhD in Computer Science from University College London that focused on recommender system algorithms. His work across academia and industry has always focused on applications that use machine learning; this journey has spanned digital health monitoring, smartphone sensors and applications, urban computing, recommender systems, travel information systems, and financial transactions.