Building a Data Science Team in a Fast-Paced Startup
ABOUT
Dejan Petelin, head of Data at Gousto, explains the unique challenges of a recipe-kit service, and how to overcome them! Building and developing a data-science function within a startup. Understanding DevOps with algorithms – you build it, you run it! Using Machine Learning (ML) to drive business and extending expertise over time.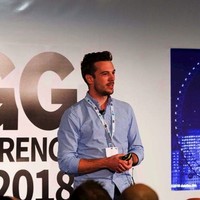 Dejan Petelin
Head of Data, Gousto
Dejan Petelin is a Head of Data at Gousto, UK's leading recipe-kit business. He joined Gousto in the early stage and helped to build up a data science team, delivering machine learning and optimisation algorithms to support disrupting the UK online food market. Before joining Gousto, he finished PhD in Machine Learning, and prior that he graduated in Computer Science.