Driving Change with Analytics at Scale
ABOUT
When it comes to creating a data-driven enterprise, it isn't only about choosing the right technology. Take it from Andrea Gallego, Principal & CTO at BCG Gamma, who explains how to successfully leverage an approach that is driven less by technology and more by people for long-lasting impact of analytics within the enterprise. Dataiku hosted the inaugural EGG conference in November 2017 in New York City where Andrea and others provided a practical look at what it takes to transform organizations around analytics (plus tactical takeaways and next steps for how to get there).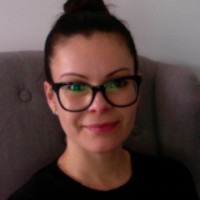 Andrea Gallego
Principal & CTO, BCG Gamma
Andrea Gallego is a managing director and partner and the Global GAMMA CTO at Boston Consulting Group. She founded and leads the innovation and engineering team at GAMMA (GAMMA X). Andrea focuses on AI at scale and building digital and analytics solutions across multiple industries (primarily health care and financial services), leading GAMMA's practice and client work in technology vision and overall strategy. Andrea helps drive the firm's Women at DigitalBCG and Women at GAMMA initiatives. She founded Source AI, GAMMA's first AI/ML software.
Prior to joining the firm, Andrea spent time at McKinsey & Company, Booz Allen, an NGO, and in investment banking. She is a member of Girls Who Code, Women Who Code, and the AnitaB.Org foundation.