Fostering a Data Culture to Drive Business Impact
ABOUT
To successfully build an immersive data function in a large organization we can all agree that we must get certain topics right: technology, roles, processes…
On top, we believe that the way we collaborate and employ the power of data together is equally important to our success and business impact. Building a Data Culture and embedding it in any organization is key.
Timo Gemmecker, Head of Business Analytics Mercedes Benz-Cars, shares how far out on the journey they already are and how they tackle the challenges ahead.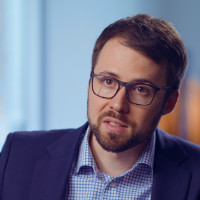 Timo Gemmecker
Head of Business Analytics, Mercedes Benz
Timo is driving the data-fueled transformation of the Finance business of Mercedes-Benz Cars. For Merceds-Benz in China Timo implemented a data landscape and digitalized Finance & Controlling processes. He is passionate about Data, Learning & China.