From Automation to Orchestration
ABOUT
Jed Dougherty, Lead Data Scientist at Dataiku, describes a complex production implementation that he helped a major US firm design and deploy in only 10 days. He'll dive into the technical and business-level details of deploying thousands of models to live endpoints, and perform a quick live demo of what this process looks like inside Dataiku.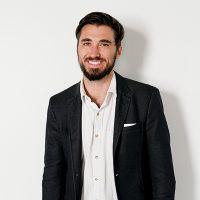 Jed Dougherty
Lead Data Scientist, Dataiku
Jed leads Dataiku's Data Science team in North America. He works with a wide variety of Fortune 500 clients and specializes in helping large companies spin up and organize Data Science teams. Before coming to Dataiku he worked on event detection, spam filtering, and survival analysis in the fields of breaking news, social media, and child welfare. He earned his masters at Columbia University in its QMSS program.