Hands-on Introduction à la Data Science
ABOUT
Paul Hervet, Data Scientist, donne une introduction pratique à la data science rendue plus facile avec Dataiku DSS.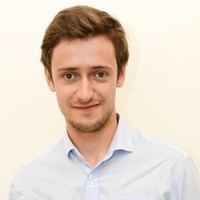 Paul Hervet
Data Scientist, Dataiku
After studying aerospace engineering, Paul Hervet transitioned into data science at Dataiku in Paris, where he supports the Data Science teams in building efficient projects and deploying them into production. He has dealt with a variety of Machine Learning challenges from churn prevention to product recommendation and has implemented solutions that both resolve customer issues and satiate his individual interest. As an extension of his interest in data science, he has built his own music recommender system based on personal Youtube history.