How a Startup is Scaling Analytics Globally
ABOUT
In this session you'll learn how DAZN has been able to enable quickly a small analytics team to deliver big results; leveraging a set of core principles & a set of tools to democratize analytics across a wide-array of talent in the business.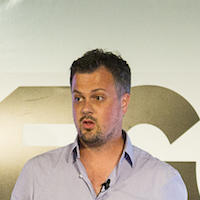 Shaun Moate
Director of Applied ML, DAZN
Shaun is the Director of Data Science & Advanced Analytics @ DAZN – a live and on-demand sports streaming service currently operating in Japan, Germany, Austria, Switzerland & Canada – tasked with building a data-driven culture in a growing global business. Of course, it focuses on the development of people, process, methods, tooling & culture to enable and encourage all stakeholders in the business to ask more of the data. Having previously worked in Data Science/Analytics in varied industries, including Media, Insurance, & FMCG, Shaun is always looking to expand his understanding of the application of varied data strategies.