How to Build a Basic Website based on Real-time Predictions
ABOUT
Alexandre Hubert, Data Scientist at Dataiku, recently launched a side project called Human or Company: a web page where anyone can enter a Twitter username and instantly determine whether that username belongs to a person or a company. In this talk, he explains how he created the model behind the algorithm, the features that influence the classification, and how he built the site to respond to real-time requests. Although this is a low-key and modest side project, it is a great example of building a real-time prediction service with advanced analytics, and it's a way of showing that trendy terms like machine learning or artificial intelligence can be used in simple and small (but effective!) ways.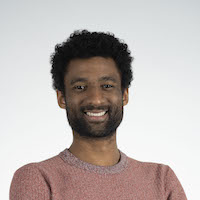 Alexandre Hubert
Lead Data Scientist, Dataiku
Alex began his career as a trader in the city of London, and shifted to become a data scientist after four years. Alexandre has worked on a wide range of use cases, including creating models that predict fraud to building specific recommendation systems. However, he really enjoys working on sports data. He has been leading the data science team for Northern Europe this past two years, and is now relocated to Singapore to help ink Dataiku presence in the region.