How to Lead a Data Revolution in Fashion Retail
ABOUT
Modern computing technologies and the availability of vast amounts of data are having a transformative impact in the fashion industry. In fact, companies have realized about the value of personalization and becoming truly data-driven to bring benefits both for the customer experience and the business.
In this talk, Ana Peleteiro Ramallo, Data Science Director at Tendam, speaks about the opportunities that using data and machine learning bring to her company, as well as the challenges of starting and leading this data transformation in one of the biggest fashion retail players in Europe.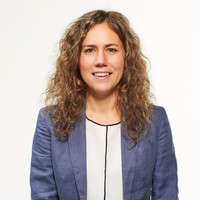 Ana Peleteiro Ramallo
Data Science Director, Tendam
Ana is Data Science Director at Tendam, where she leads data science initiatives in the company. Prior to that, Ana was a Senior Data Scientist at Zalando, building data-driven products that provided fashion insights using Machine Learning and Deep Learning. She holds a PhD in Artificial Intelligence, and has 30+ international peer-reviewed publications.