Incorporating ML in Risk Models
ABOUT
In this day and age of AI and Advanced Analytics, everybody talks about the many advantages of leveraging machine learning models to do just about anything. But what are real proven gains by leveraging ML models vs traditional scorecard approach in the Risk Models space? To answer this question, Alla Kramskaia, Senior VP – Leader of Risk Analytics at Dun & Bradstreet, will walk the audience through a study in which she compares performance of both methods and examines what are necessary conditions for problem formulations and features modeling samples should have for ML methods significantly outperform traditional scorecard approach.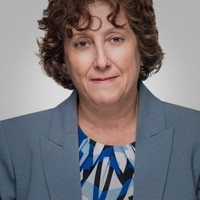 Alla Kramskaia
Sr. VP Leader of Risk Analytics, Dun & Bradstreet
Alla Kramskaia is the Global Leader of Advanced Analytics at Dun & Bradstreet. In this role, Alla is responsible for the development of Dun & Bradstreet's most relied upon risk scores; Commercial Credit Score (CCS), Financial Stress Score (FSS), Fraud Index and custom modeling engagements with Fortune 500 clients.
Alla joined Dun & Bradstreet in 1998 and since then has been instrumental in the development of the company's major predictive analytics achievements including all of Dun & Bradstreet's Standard Risk Scores and establishment D&B Data Scientists Team.