ABOUT
During this talk, Karen walks through a high-level view of why organizations may or may not want to move to the cloud. Covering latest results of cloud adoption and barriers, different types of cloud implementations, what some of the pitfalls may be and some examples of where it has been done successfully.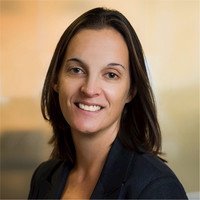 Karen Griffith
Cloud Services Practice Lead, Teradata
Karen, Cloud Services Practice Lead at Teradata, is a highly analytical and solutions-driven IT executive providing exceptional consultancy and leadership across fast-paced technology environments. She is responsible for the Hybrid Cloud related Professional Services for Think Big in the UK and Ireland. Karen is recognized for building and directing high-performance teams that ensure on-target project completion and delivery. She is adept at envisioning technology-based growth initiatives grounded solidly on business and economic value and has a successful record of formulating concepts, managing risks, and creating strategic plans that exceed business goals.