Posing as a Data Engineer: A Data Scientist's Story
ABOUT
Data scientists often have to "pose as a data engineer" to get the job done, whether it is building a data pipeline or putting a model into production. Kenny Ning will discuss the challenges and expected returns of two possible routes: influencing one's way through the engineering and product teams or learning how to do parts of the engineering work.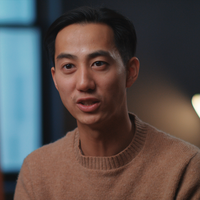 Kenny Ning
Data Engineer, Better Mortgage
Kenny is a Data Engineer at Better Mortgage, working on automating metrics and workflows to help the business understand where better.com is succeeding and not succeeding in driving customers through the online mortgage process. He previously worked at Spotify as a Senior Data Scientist on the Content Insights (Data & Analytics) team. With this unique combination of experience, Kenny is most interested in bridging the gap between engineers, data scientists, and business people.