Fast & Iterative R Model Deployments on Scalable Serverless APIs
ABOUT
Statistical Programming in R is highly prevalent in the healthcare, drug development, and biostatistics domains. However, it tends to be a second class citizen when it comes to deploying ML models easily and iteratively behind serverless APIs in the Cloud. We'll equalize the playing field by exploring how this can be done across providers like Google Cloud, MS Azure, and a real world example on AWS.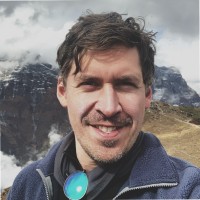 Andrew Conklin
Director of Technology, Origent Data Sciences
Andrew is an entrepreneurial Software Architect with over ten years of systems architecting, application engineering, and customer success across government, startup, and commercial sectors. Andrew's focus is to help new projects accelerate the realization of their value to stakeholders in healthcare with the leanest amount of development time and effort. Andrew has a Computer Science degree from Western Michigan University, completed coursework on a Healthcare Market Overview through University of Minnesota, and enjoys activating local tech communities.