Social Network Analysis in Healthcare
ABOUT
Social network is a less frequently used tool in the advanced analytics toolkit. Understanding relationships between physicians and facilities offers insights about patient behavior and medical costs that aren't as easily gained through other analytical means, especially when combined with predictive modeling and machine learning. We'll also explore some interesting visualizations that can help tremendously with stakeholder buy-in to advanced analytics.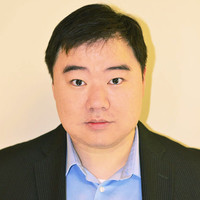 Michael Xiao
Divisional VP of Enterprise Analytics, Blue Cross Blue Shield
Michael Xiao currently leads the Enterprise Analytics organization at Blue Cross Blue Shield of IL, NM, MT, OK & TX, which is the center of excellence for advanced analytics and promotes a data-driven culture across the company. His area also creates and deploys analytics and data science products to serve Blue Cross's 15 million members by making healthcare more affordable and enhancing overall member experience. He is a Fellow of the Society of Actuaries, received his undergraduate degree in Economics and Film from Dartmouth College, and is currently enrolled in the MBA program at the University of Chicago. He lives in Chicago and participates in machine learning competitions on Kaggle for fun.