Strategic Quick-wins Based on Data Driven Campaigns
ABOUT
Volaris is an ultra low-cost airline based in Mexico City. Being one of the largest airlines in the region, the company faces stiff competition from rival airlines looking to gain a foothold in the Americas. Volaris' website and mobile app, and products such as v.pass, are the main points of sales for tickets and ancillary purchases. By partitioning data projects into phases and streams of work, Volaris is taking data into quick-win actions to improve marketing campaigns and experiences across its digital channels. This talk is intended for business leaders, product owners and data scientists who are interested in analytics as applied to consumer finance products.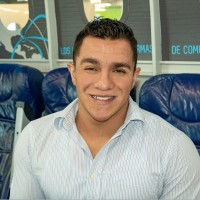 Julio Farfan
Customer Analytics Lead, Volaris
Julio has over 7 years in digital analytics & testing. During last four, he has helped in Volaris transformation to a testing & data-driven culture. Nowadays, Julio's role at Volaris is bring analysis into personalized customer experiences across digital channels.