Surveillance Platform for Bank Compliance
ABOUT
Mayur Thakur describes a data-first approach to building a platform for surveillance. He shows how building a comprehensive surveillance platform requires scalability, business understanding, and smart algorithms that work on large amounts of text, graph (social networks), and time-series data.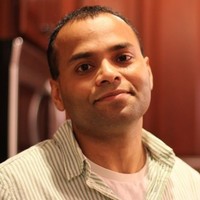 Mayur Thakur
Managing Director, Goldman Sachs
Mayur is head of the Data Analytics Group in the Global Compliance Division. He joined Goldman Sachs as a managing director in 2014. Prior to joining the firm, Mayur worked at Google, where he designed search algorithms for more than seven years. Previously, he was an assistant professor of computer science at the University of Missouri. Mayur earned a PhD in Computer Science from the University of Rochester in 2004 and a BTech in Computer Science and Engineering from the Indian Institute of Technology, Delhi, in 1999.