Tax in an Age of Big Data
ABOUT
As customer contact grows across different channels and services, the role of data in understanding customers, generating actionable insight and driving service improvement is becoming increasingly critical.
This session will explore the challenges and practical approaches to large-scale data exploitation in tax administration, and offer lessons for how all organizations, public and private, can become more customer focused through effective harnessing of customer data.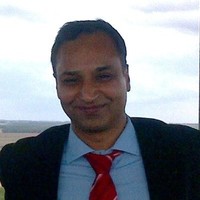 Pardip Bans
Head of Data and Insights, HMRC
Pardip Bans is head of data insight at HMRC, where he leads development of new approaches to customer insight exploiting large scale data and cutting-edge tools. He is an economist by training and previously worked at HM Treasury and before that at the Prime Minister's Strategy Unit.