The Traps of History, from 1980's to Culture
ABOUT
Simon Hay, CEO of Outra, shares some observations on what has changed – and what hasn't – in the world of data over time. Science and technology are both liberated by great data – but too many organisations don't pay enough attention to how data, science and technology feed off each other.
Data is especially hard post GDPR but Simon shares some ideas on what is allowing some companies to forge further ahead. Simon also shares his passion on how building and keeping the right culture in a business separates the winners from the laggards – the people and how they work together will deliver you the returns from the investment in data science – or not!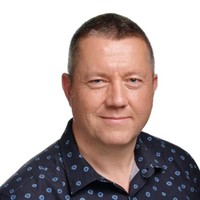 Simon Hay
CEO and Co-Founder, Outra
Simon Hay is the Chief Executive Officer at Outra. He is passionate about using data, analytics and, now, AI to drive change and to delight customers. Simon's previous roles include 25 years at dunnhumby, including 6 years as CEO. He is a big believer that "culture eats strategy for breakfast" and is passionate about building cultures that are engaging, build skills, enable us all to learn and make delivering results fun.