Transforming Organizations Around Analytics
ABOUT
Hear how leaders in data science and analytics across industries are working to scale their operations and stay ahead of the competition.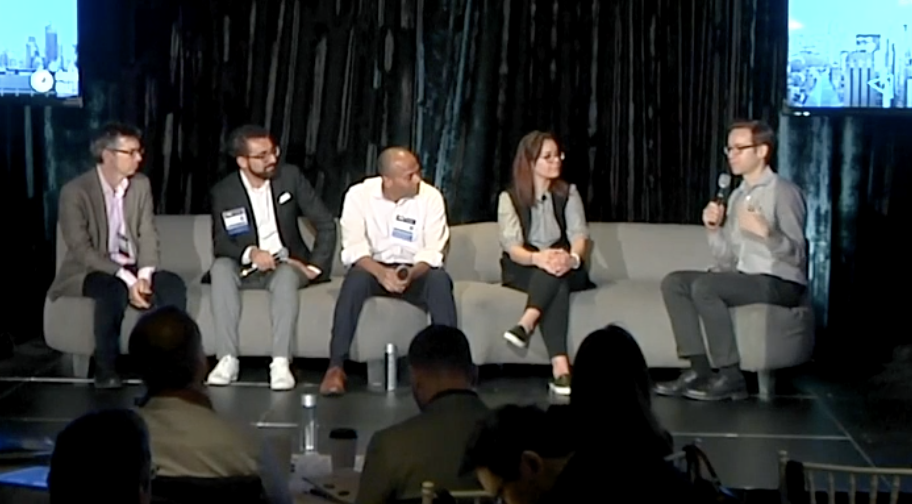 BCG Gamma, Daimler, New York Times and Goldman Sachs
Matt Turck is a French American technology entrepreneur and investor. A partner at NYC-based venture capital firm FirstMark Capital, he invests across a broad range of early-stage Internet, software and hardware startups. Prior to FirstMark, he was a Managing Director at Bloomberg Ventures. Matt graduated from Sciences-Po (IEP) Paris and holds a master of laws (LL.M.) from Yale Law School. He blogs at mattturck.com and can be found on Twitter at @mattturck.
Chris Wiggins is an associate professor of applied mathematics at Columbia University and the Chief Data Scientist at The New York Times. At Columbia he is a founding member of the executive committee of the Data Science Institute, and of the Department of Applied Physics and Applied Mathematics as well as the Department of Systems Biology, and is affiliated faculty in Statistics.
Walid Mehanna: With an educational background in computer science, Walid Mehanna has always been passionate about technology. Prior to his current position, he spent 13 years in management consulting, supporting large corporations within the interface between business and IT;
Andrea Gallego is a managing director and partner and the Global GAMMA CTO at Boston Consulting Group. She founded and leads the innovation and engineering team at GAMMA (GAMMA X). Andrea focuses on AI at scale and building digital and analytics solutions across multiple industries.
Prior to joining the firm, Andrea spent time at McKinsey & Company. She is a member of Girls Who Code, Women Who Code, and the AnitaB.Org foundation.