Can We Make AI Likeable? [in French]
ABOUT
Alors que les perspectives sur l'avenir de l'IA semblent plus sombres que jamais, que peut faire un éditeur de logiciels face à cet avenir inquiétant ? Au cours de cette séance, Florian Douetteau, CEO de Dataiku, partagera 3 étapes essentielles pour rendre l'IA plus aimable.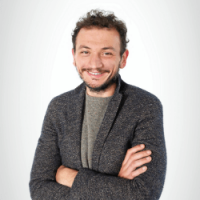 Florian Douetteau
Founder & CEO, Dataiku
Florian has worked in the data field since 01', back when "data science" was not yet big. He has worked in successful startups in search engine, advertising and gaming industries and has held various data or CTO's role. He started Dataiku in 2013, his first venture as a CEO, with the goal of alleviating the daily pains from the data enthusiasts and let them express their creativity.