The Great Reboot: Navigating the World of tech in the Post Pandemic Economy
Keynote Overview
For the first time in 100 years, the economy literally shut down to start again in a "great reboot," coming back to life with a new operating system. In this talk, Arnobio Morelix will discuss the technological impacts of this shift, previewing from his upcoming book "The Great Reboot." He will discuss the two economies we are living in (and how to identify opportunities in them), how data leaders can navigate them effectively, and a framework for helping organizations understand how the technology they create impacts society.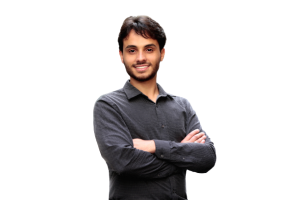 Arnobio Morelix is a Silicon Valley-based leader working at the intersection of technology, economics and policy. His work and analysis has been featured widely in national and global media, including the New York Times, the Economist, the Wall Street Journal, and the BBC, among others. Frequent public speaker and presented at South by Southwest, Facebook, the Federal Reserve Bank, the OECD, and many others. Arnobio has advised, worked with, and presented to CEOs, founders, current and former government ministers, top academics.
Arnobio is Chief Innovation Officer at Startup Genome, leading a global team researching and advising governments and private organizations across 35 countries on their innovation policies. He also serves roles at Stanford University (as contributing data science expert for a research initiative focused on inclusion and entrepreneurship) and Inc. Magazine (as Chief Data Scientist).
Arnobio is the author of The Great Reboot, a book about how to navigate the post-pandemic world of technology and society.