Telefónica – José Ramón Sánchez Martos, AI in the B2B customer journey
EPISODE OVERVIEW
Discover how Telefonica uses AI and advanced analytics to better understand their customers, identify their unique needs, and optimize the B2B customer value proposition.
[English and French CC subtitles available]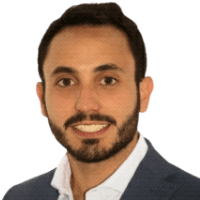 José Ramón Sánchez Martos
Business Analytic & GIS, Telefónica Global B2B
Jose Ramón Sánchez Martos joined Telefonica in May 2015 as a GIS analyst. He is now a market intelligence B2B lead and works on various projects with machine learning and predictive analytics. He holds a Master's degree in big data and business analytics from Miguel de Cervantes European University.