Centrica – Pete Sueref, Grieving by Numbers
In today's world where being "data driven" is an aspiration and at the forefront of everyone's mind, Pete Sueref, Director of Data Science, reminds us what it means to be human-centric with his story of loss. Listen to his talk and reevaluate what it means to be "data driven".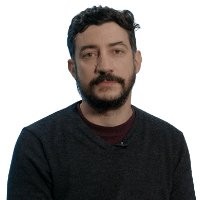 Pete Sueref
Data Science Director, Centrica
Peter Sueref is Director of Data Science at Centrica where he leads a team of data scientists creating the next generation of data products. He has worked in business intelligence and data for his entire career. He was a member of the expert panel for the Welsh Government's recently published Review of Digital Innovation. He is also a member of the External Advisory Board for the Cardiff University Data Innovation Accelerator as well as being involved with the Welsh Financial Services & Data Science Program.