Jeff McMillan – Becoming an Intelligent Organization in the Age of AI:
Firsthand Strategies From the CDO of Morgan Stanley
Episode Overview
In this Episode, Jeff McMillan, Chief Analytics and Data Officer at Morgan Stanley, shares the journey he took upon joining Morgan Stanley and leveraging analytics, data, and AI to drive growth and efficiency across the wealth management business. Gain insight into the five elements of an intelligent organization (including their pillars and pitfalls), the steps he took to transform Morgan Stanley into a smarter organization, and key lessons he learned on his journey.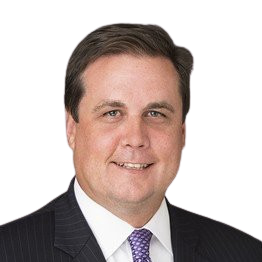 Jeff McMillan is Managing Director, Chief Analytics & Data Officer for Morgan Stanley Wealth Management, where he is responsible for all aspects of Wealth Management's strategy to leverage analytics, data and artificial intelligence to drive growth and efficiencies across the wealth management business.
Jeff is a member of the Wealth Management Operating and Risk Committees as well as the firm's Securities Operating Committee. He is also Co-chair of Morgan Stanley's Veterans Employee Network.
Prior to his current responsibilities, Jeff has held a variety of leadership roles at Morgan Stanley, Including leading the integration of the firm's advisor and client platforms as part of the merger between Morgan Stanley and Smith Barney. Additionally Jeff oversaw the firm's digital strategy, as well as the development of Wealth Management's product and advisory platforms.
Before joining Morgan Stanley, Jeff had a variety of roles within financials services, focused on business transformation, digital enablement and analytics.
Jeff is a graduate of the United States Military Academy at West Point where he received a BS in economics. Upon graduation, he served on active duty as an armor officer and scout platoon stationed in South Korea and Fort Knox, KY.