Luke Clark & Andrea Salvati Collaborative Data Science at DAZN
Episode Overview
Join Luke Clark (Data Science Lead) and Andrea Salvati (Data Scientist) for this technical talk on how they use Dataiku at DAZN to tackle churn in a collaborative way. In this episode, Luke and Andrea will walk through a real-life use case and show you the behind the scene work flows that allows them to predict customer churn.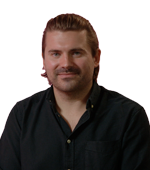 Luke Clark started his data career over 8 years ago in General Insurance and moved into Telematics where he was mainly working on data pipelines for various risk models & reports. After realising sports were more exciting than insurance (!) Luke joined DAZN in August 2018 as a BI Developer, and he is now the Data Science Lead in Product.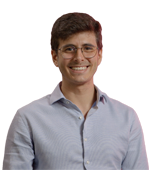 Andrea Salvati graduated with a BsC in Economics and Finance from Bocconi University; and a MSc in Big Data and Business Analytics from IE School of Human Sciences and Technology. His previous internships include working as an Auditor at KPMG, a Sales Intern at Google and a Strategic Business Consultant with Ideas In Motion in Rwanda. Currently, he is a Data Scientist at DAZN, where he helps the business make data driven decisions.