AI in Retail: Building a Brilliant Shoe Discovery System
ABOUT
After scanning more than fifteen million feet, two and a half million shoes from almost every brand and receiving more than two million of feedback points from consumers all over the world, SafeSize has managed to build a brilliant shoe discovery solution for omnichannel retail.
In this session, Antonis will share with the audience the key learnings and the main challenges that SafeSize faced the last decade while at the same time will explain how AI solutions could be implemented in the retail market today.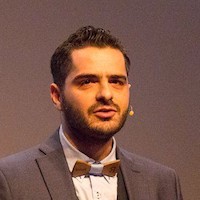 Antonis Argyros
VP Product and Growth, SafeSize
The vision has always been the same. Bridge the gap between offline and online using cool technologies as the enabler.