Cyber Risk Analytics: The Next Frontier
ABOUT
Envelop started with a simple premise – build a new kind of insurance firm that embraces advanced data analytics and uses advanced modeling capabilities to build the next generation of insurance products. The idea sounds simple, but it is as much an exercise in cross-cultural communication as it is in complex technology development.
In this talk, Paul will talk about how they take a holistic approach to characterising the cyber economy, deploying dozens of machine learning models to predict behaviour, incentives, and diffusion.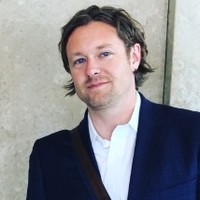 Paul Guthrie
EVP; Technology, Strategy, and BD at Envelop
Paul Guthrie is an entrepreneur, economist, and science & technology policy expert with experience in financial services, quantum computing, aerospace, defense, lifestyle health, and elite athletics. Paul Guthrie is the CTO and a founding Director for Envelop Risk Analytics, a cyber insurance underwriting agency applying artificial intelligence to cyber risk modeling. Paul Guthrie was a founder and the Chief Strategy Officer at QxBranch, an advanced data analytics and quantum computing firm.
A former athlete for the US National Rowing Team, Paul coached the Samoan National Rowing Team in 2016, and has won multiple US National Championships as an Olympic development rowing coach at Potomac Boat Club in Washington, DC.
Paul holds Master's degrees from Johns Hopkins University in Applied Economics, and the Elliott School of International Affairs at George Washington in International Science and Technology Policy. He also holds a BA in Philosophy from the Honors Program at Holy Cross College in Worcester, MA.