GDPR & the ICO's AI Auditing Framework
ABOUT
The use of AI in industry and society is growing, and so are the concerns about its impact. The Information Commissioner's Office (ICO) is responsible for protecting individual's data protection rights, and has been at the forefront of tackling complex privacy challenges with significant societal implications, including the Facebook/Cambridge Analytica investigation for example.
The ICO has made AI a priority for the organization and, with the new powers given to us through the GDPR, we are developing an enhanced supervisory framework for assessing the risks and potential harms to peoples' data protection rights that could occur when AI is used. The framework will cover many of the hot risk topics which are the focus of the EGG conference, including interpretability, bias, and fairness among others.
This talk will inform the audience about the ICO's work on AI, give an overview of our current thinking on some of the steps organizations can take to navigate AI's data protection challenges, and encourage the audience to feed into the framework's ongoing consultation.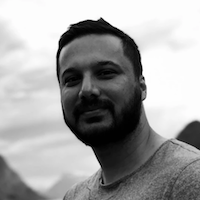 Ali Shah
Head of Technology Policy, Information Commissioner's Office
As Head of Technology Policy, Ali is responsible for ensuring the ICO can respond to complex societal challenges presented by emerging technology developments. His expertise in AI, data and emerging technology is combined with a passion for understanding the impact of technology on society, and the ethical and societal questions that emerge. Ali cares about how technology can be used for innovation to drive social good, while ensuring the rights and freedoms of individuals are protected in a rapidly changing world. He is a massive Manchester United fan, and it pains him to see Manchester City ahead in the league!