SNCF Remi Mathieu & Alexis Miginiac, Data, a factor of CRM transformation
EPISODE OVERVIEW
Exchange on how Data is a key factor in the transformation at SNCF. To better understand their customers and anticipate their needs.
English and Spanish CC subtitles available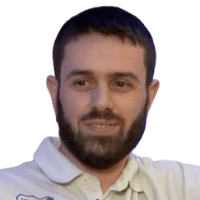 Remi Mathieu
Data Analyst CRM, SNCF
After graduating from ENSAI, Rémi Mathieu honed his expertise working with data in the roles of data mining consultant and senior data science consultant before joining SNCF at the beginning of 2020 as a senior CRM data analyst.
Alexis Miginiac
Product Owner, SNCF
With a Master's degree in international business management & finances from Panthéon Assas University, Alexis Miginiac joined SNCF in 2014 where he now acts as sales manager, leading commercial performance and experimenting with services before launching national roll-out.