Getting from 1 to 100 Users With Dataiku
ABOUT
Roberto Amador, Solutions Architect at Johnson & Johnson presents a Dataiku implementation journey and shares some ideas on possible problems that you may encounter on the path to Enterprise AI, as well as some ideas on how to go about them.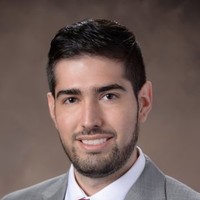 Roberto Amador
Solutions Architect, Johnson & Johnson
Robert has been a Solutions Architect for the past 5 or so years, where he has implemented the use of advanced analytics tools for the organization globally and consulted on the analytics strategy for Janssen EMEA. Moreover, he has developed a multichannel proof of concept at Janssen and continually supports the big data architecture at Janssen EMEA. Previously, Robert taught at the Universidad Panamericana on "Development of Web Applications" and served as an IT Analyst at the same university.