Stakeholder Management: A Data Scientist's Perspective
ABOUT
Data science today entails much more than building a prototype model and hoping it proves useful. Making the business case for additional data sources, prioritizing against other projects and convincing stakeholders of the long term value provided are often equally if not more important than the actual technical work. Denis Fragkakis, Enterprise Data Science Lead at IG, showcases examples of disruptive projects where successful stakeholder management was the key to realizing the business value of data, and discusses how the lessons from those can be applied to any project.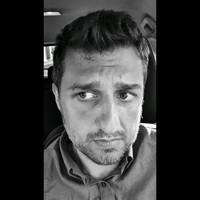 Denis Fragkakis
Enterprise Data Science Lead, IG Index
Denis is a head of artificial intelligence with experience in the finance and technology sectors, having transitioned from an academic background to the application of data science in a business environment.
His focus lies on managing data science teams that transform businesses by optimizing existing processes and developing new data solutions.
Denis holds a PhD in theoretical physics from the University of Sussex and a MSc in Astrophysics from Queen Mary, University of London.