What is to be Done When Everything Can be Faked
ABOUT
We like to believe it was once easy to distinguish authentic images from those doctored for a political purpose. We recall an age of so few news sources that none of them were fake. Thankfully, salvation is at hand if we only pay more attention to the second word in "data science". The scientific method is more than a technique for generating hypotheses to A/B test, it offers everything we need to use data responsibly, regardless of which algorithms are in fashion. In this talk, Shaun McGirr, Head of Data Science and BI at Cox Automotive UK share practical knowledge drawn from a background in social science, which can help any practitioner embed ethics in their daily work.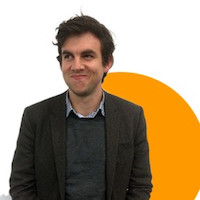 Shaun McGirr
Head of Data Science and Business Intelligence, Cox Automotive UK
Shaun has been working with data in one way or another for about 15 years, starting out as an analyst and now leading a team of Data Scientists and BI Analysts for Cox Automotive UK. In between, he earned a PhD in Political Science from the University of Michigan, where he learned the art of the good question. Shaun co-hosts the Half Data Science Podcast where he discusses all the problems data scientists must solve beyond what you type in to the computer.