Generative Adversarial Networks for Finance
ABOUT
The Gaussian assumption in the Black-Scholes formula for option pricing has proven its limits. Today, Generative Adversarial Networks (GANs) are the new golden standard for simulation. It has worked wonders in image generation, but can it be applied to option pricing? Here is the story of how 2 data scientists (inc. a former trader) deployed a GAN for option pricing in real-time, in 10 days.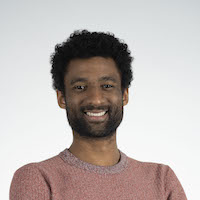 Alexandre Hubert
Lead Data Scientist, Dataiku
Alex began his career as a trader in the city of London, and shifted to become a data scientist after four years. Alexandre has worked on a wide range of use cases, including creating models that predict fraud to building specific recommendation systems. However, he really enjoys working on sports data. He has been leading the data science team for Northern Europe this past two years and is now relocated to Singapore to help broaden Dataiku presence in the region.