What's At Stake With Your Data Projects Operationalization?
ABOUT
In this talk, Romain Fouache, CRO and COO of Dataiku addresses the question of "What is data science comprised of?" He delineates the difference between proper data preparation and a successful organization that can actually get value out of the model that's been trained.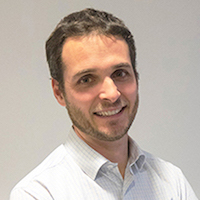 Romain Fouache
CRO and COO, Dataiku
Romain Fouache is Dataiku's Chief Revenue and Operating Officer. A graduate of Ecole Centrale Paris and NYU Stern, Romain started his career as a data scientist in the advertising space in 2002 and has since then held operations, sales, strategy, and leadership roles in technology start-ups. He joined Dataiku as the VP of Strategy in 2017 to support the company's rapid growth and support its key customers on their path to Enterprise AI, and Romain has been leading the sales and revenue activities globally since 2019.