Cleaner Oceans Through AI and Data Science
ABOUT
Over 80,000 tons of plastic litter the Great Pacific Garbage Patch, the largest accumulation of ocean plastic in the world. The Ocean Cleanup project has an ambitious goal, to get rid of over half of that plastic in the next 5 years. In this talk, Bruno Sainte-Rose, a data scientist with The Ocean Cleanup, shares how they are leveraging data science and machine learning to precisely identify and capture the plastic, protecting one of our most vulnerable ecosystems, our oceans.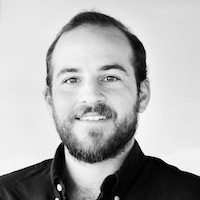 Bruno Sainte-Rose
Lead Computational Modeler, The Ocean Cleanup
Bruno Sainte-Rose holds a MSc in Aerospace Engineering and PhD in Energetics from Ecole Centrale Paris. In 2013, he first joined The Ocean Cleanup as a volunteer, and in 2015, he became the Lead Computational Modeler. In his role today, he uses machine learning models to identify the locations of the plastic, which is picked up using advanced vessels and nets technology.