Conversational AI and NLP Use Cases at Uber
ABOUT
Uber uses natural language processing (NLP) and conversational AI to improve the user experience. In this talk, Franziska Bell shares how Uber uses NLP and machine learning to improve customer care on the Uber platform, as well as in a recently launched in-app reply system that allows driver-partners to respond to incoming rider messages at the click-of-a-button.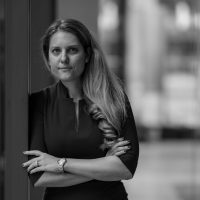 Franziska Bell
Director of Data Science, Uber
Franziska Bell is the Head of Data Science Platforms at Uber, where she founded the Anomaly Detection, Forecasting Platform and Natural Language Platform teams. In addition, she leads Computer Vision, Strategic Finance, Experimentation, Behavioral Science, Infrastructure, Data, Growth Platform and Customer Support Data Science.
Before Uber, Franziska was a Postdoc at Caltech where she developed a novel, highly accurate approximate quantum molecular dynamics theory to calculate chemical reactions for large, complex systems, such as enzymes. Franziska earned her Ph.D. in theoretical chemistry from UC Berkeley focusing on developing highly accurate, yet computationally efficient approaches which helped unravel the mechanism of non-silicon-based solar cells and properties of organic conductors.