Developing ML-Driven Customer Facing Products at Square
ABOUT
As machine learning becomes a core component of any forward-looking company, how can we weave ML-driven functionality into the products and services we offer? This talk will explain the methodology followed at Square to develop ML-driven customer-facing product features.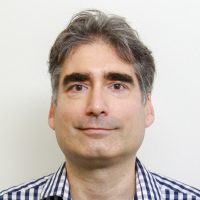 Marsal Gavalda
Head of Machine Learning at Square
Marsal Gavalda is a senior R&D executive with deep expertise in speech, language, and machine learning technologies. Marsal currently heads the Commerce Machine Learning team at Square, where he applies machine learning and automation for Square's overarching purpose of economic empowerment. Marsal holds a PhD in Language Technologies and a MS in Computational Linguistics, both from Carnegie Mellon University, and a BS in Computer Science from BarcelonaTech. Marsal is the author of over thirty technical and literary publications, thirteen issued patents, and is fluent in six languages.