How Rabobank Boosts Sustainable AI Acceleration
ABOUT
In the fast-changing world of AI initiatives and innovations, Rabobank has invested in developing a platform vision and way of working to develop data, AI and analytics building blocks. This talk will give you an overview of how the delivery of sustainable building blocks will help acceleration with augmented data on a global scale.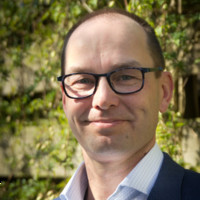 Martin Leijen
Architect, Data & Intelligence, Rabobank
Martin Leijen is the Architect for the Data & Intelligence Lab, part of Rabobank's Digital Transformation Office, where he is challenged to extend the current on premise Lab services to the cloud this year.
He started his career at the bank almost 20 years ago at the IT operations department in the Netherlands and soon after got interested in the value of data and BI. As of 2012 he was closely involved with the first big data and advanced analytics experiments in the bank. This resulted in an assignment to help setting up a new department Data Science & Business Consultancy.
From day one, next to introducing innovation with new open source technology, Martin has kept the team highly aware of the privacy and ethics responsibilities, which come with the team's high privilege to process all data available within and outside the bank.
This is why it suits him well to also have the Privacy & Security Officer responsibility for the Data AI & Analytics domain within the bank.
During internal presentations and public speaking opportunities he tries to motivate people to actively use their intrinsic privacy & ethics awareness in their daily job.