Navigating the Gender Pay Gap
ABOUT
There are plenty of studies that discuss the gender pay gap. But these studies can be frustrating because they don't allow us to dig into the data to better understand how the gender pay gap trend manifests itself. This talk will explore the relevant datasets, let them speak, and help us understand better what we mean when we talk about the gender pay gap.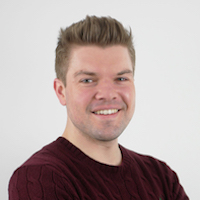 Ben Montgomery
Lead Solution Architect, Dataiku
Ben Montgomery is a lead solution architect at Dataiku, where he helps banking and retail customers to develop and scale their advanced analytics project. He is the speaker at the free-to-attend Dataiku Workshop, and always ensures advanced concepts like deep learning are well understood and actionable.