Building a Highly Effective People Analytics Team at Barclays
ABOUT
In this talk, Jesús Rogel covers the journey of bringing together data science and behavioral science to an organization such as Barclays. During the past 12+ months, Barclays have enhanced their HR function by bringing new skills to the mix, ranging from reporting through to analytics and data science. The creation of a People Analytics team has allowed the business to make decisions combining their expertise with cutting edge machine learning techniques.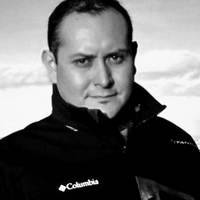 Jésus Rogel-Salazar
Director Data Science, Barclays
Jesus, aka "J", is a lead data scientist working in London solving business problems by designing, building and implementing solutions using a variety of tools and techniques across a wide range of industries. He has worked for companies such as Dow Jones, Prudential, IBM and AKQA, among others. He obtained a PhD at Imperial College for work on quantum atom optics and has extensive experience with statistical analysis, machine learning and optimization tools in science, finance and information publishing. He is the author of "Essential Matlab and Octave" and "Data Science.