Monoprix Arnaud Foujols, How to reposition a data mining team in a data center of excellence?
EPISODE OVERVIEW
Discover through 5 questions asked to Arnaud Foujols from Monoprix how the brand managed the technological change to the cloud by ensuring that the data mining teams have the necessary skills to deliver high value-added marketing use cases.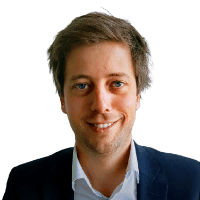 Arnaud Foujols
Purchasing director PGC-FI & beauty processing director, Monoprix
With a Master's degree in Management & Strategic Marketing from Audencia Nantes Ecole de Management University, Arnaud Foujols honed his expertise as a consultant in digital transformation in different organizations before joining Monoprix in 2017, where he now acts as purchasing director PGC-FI and beauty processing director.