The Law of Averages to Deal with Data Science Frustration
ABOUT
Working as a data scientist can be fun and exciting. You get hired and you have all these great ideas and projects that you would like to try out with all that big data lying around. A couple of weeks or even months later, things start to change. You start getting data engineering tasks, your projects and ideas get down-prioritized and you end up doing reporting and dashboards for executives. Does this sound familiar? If you are anything like Adrian, you might feel constrained by your environment; not to mention underused to your full potential.
In this session, Adrian will talk about his experiences and how a very old and unexpected book helped him understand the mechanisms that he can use to kill frustration, reduce stress and learn to give the maximum of his capabilities while adding value to the organization. He cannot promise you a "solution-fits-all" session, but what he does promise is an engaging, funny and honest session that will help you put things into perspective.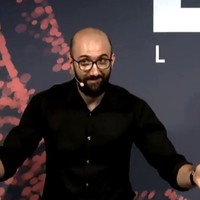 Adrian Badi
Lead Data Scientist, Demant
Adrian is a data analyst by heart, coordinating some of the advanced analytics strategies that will shape the future of the company, in close collaboration with many stakeholders and talented individuals. His passion lies in developing new value adding concepts that improve the life of the customer, while making sure everybody is having fun while doing it.